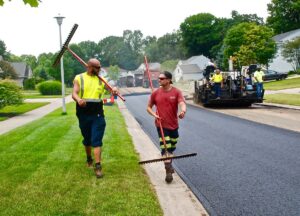 Working For Superior Asphalt, Inc.
When you join the Superior Asphalt, Inc. team you become part of a 40-year, West Michigan tradition for excellence in the asphalt industry. We are very proud of what our team has accomplished over the years and because of their hard work and dedication our growth has been exceptional.
Superior employees put in long work days. Laying asphalt is tough work but if you enjoy the following, a career in the asphalt industry might be for you.
Is A Career In Asphalt Right For You?
Do you have a passion for hands on work, where no two days are ever the same?
Do you like to work outdoors?
Are you looking for seasonal work?
Do you enjoy learning new skills?
Would you like to contribute to building the infrastructure of your local community?
Do you have a passion for working with and repairing large machinery?
Are you interested in driving a truck and earning a CDL
Do you want to earn a good wage, have job security and full year long benefits?
Do you want the satisfaction of being part of a team capable of accomplishing difficult tasks?
Do you want to work for a supportive company that offers career opportunity and advancement for both men and women?
Are you saying yes to any of the questions above?
A Career In The Asphalt Industry Can Be Very Rewarding.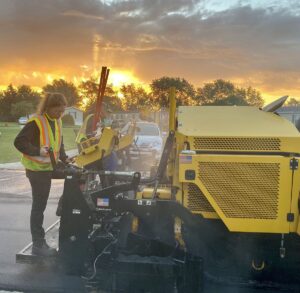 At Superior, we have employees who have been with us for over 30 years, and several of our team members are part of the same immediate or extended families. We work to build a relationship with our employees that helps them thrive as they grow new skills.
When you work at Superior Asphalt, you will work alongside an experienced, connected, and passionate team of professionals that have access to the latest asphalt equipment and innovation. You will get invaluable on-the-job training that provides opportunities for career growth. Interested?
Contact Superior Asphalt, Inc. Apply online today at:
https://superiorasphalt.com/employment-superior-asphalt-inc/