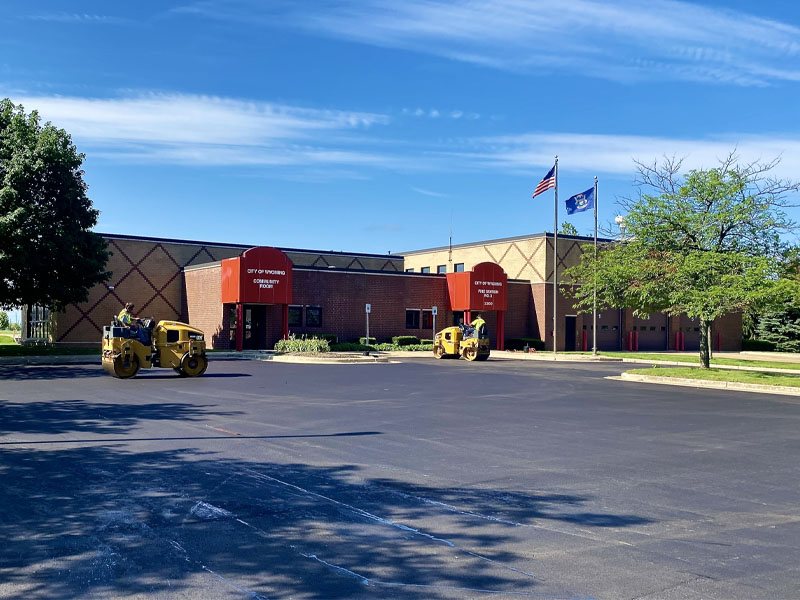 Municipal Asphalt Paving and Asphalt Materials
Superior Asphalt, Inc. has successfully provided asphalt paving services and asphalt material to Michigan's municipal sector for 40 years.
From managing road construction projects, repairing potholes, water main breaks, and providing premium asphalt material twelve months of the year, Superior Asphalt is equipped to supply all West Michigan Municipalities and Public Works Departments with a wide range of services and materials needed to keep their communities running smoothly. Visit our testimonial page to read more about our award-winning products and workmanship.
Winter Hot Mix Asphalt Material
UPM Cold Patch Material-For pick up or Delivery
Asphalt Road Construction
Asphalt Road Repair
Pothole Repair
Crack Fill and Joint Repair
Drain Repair
Water Main Break Utility Cut Repair
Milling & Site Preparation
Municipal Parking Lot Paving and Repair
School Parking Lot Paving
School Parking Lot Repair
School Parking Lot Maintenance
School Parking Lot Sealcoating
School Parking Lot Line Striping and Marking