Superior Asphalt, Inc. provides parking lot striping services.
At Superior, we use ride-on striping equipment and high quality, professional grade paints. This ensures you get long lasting, clean straight lines every time. Because we are experienced in large, new layout parking lot striping we have earned the trust of some of the biggest companies and apartment/condo complexes in West Michigan.
Are you in the process of designing a commercial parking lot for your business? Does your existing lot need updated line striping? If so, it is critical to understand and adhere to ADA (Americans with Disabilities Act of 1990) standards.
The ADA's accessibility requirements are a set of federal, state and local standards that must be met for parking lot safety. It is important to work with a pavement contractor who understands these regulations. Superior Asphalt has the experience and understanding of how to line and mark your your parking lot so it is safe and ADA compliant.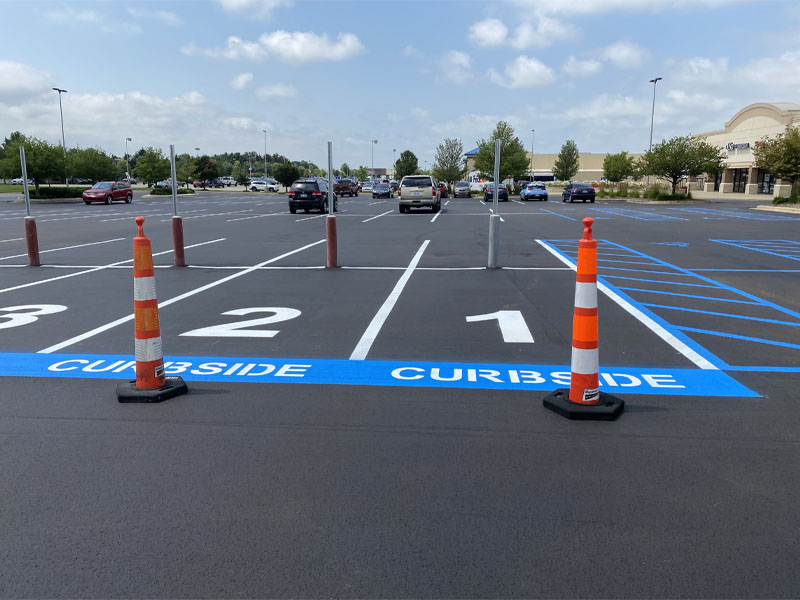 ​ Superior Asphalt Inc. has the expertise to ensure that your parking lot meets all ADA, State, and municipal guidelines.
At Superior Asphalt, Inc., we make sure that your lot is properly spaced and the flow of the lot is easy to follow for the convenience of all patrons who utilize it.
Talk to a Pavement Marking Expert
For more information on Superior Asphalt, Inc.'s professional pavement marking and parking lot line striping services throughout West Michigan, contact us today or call us directly.