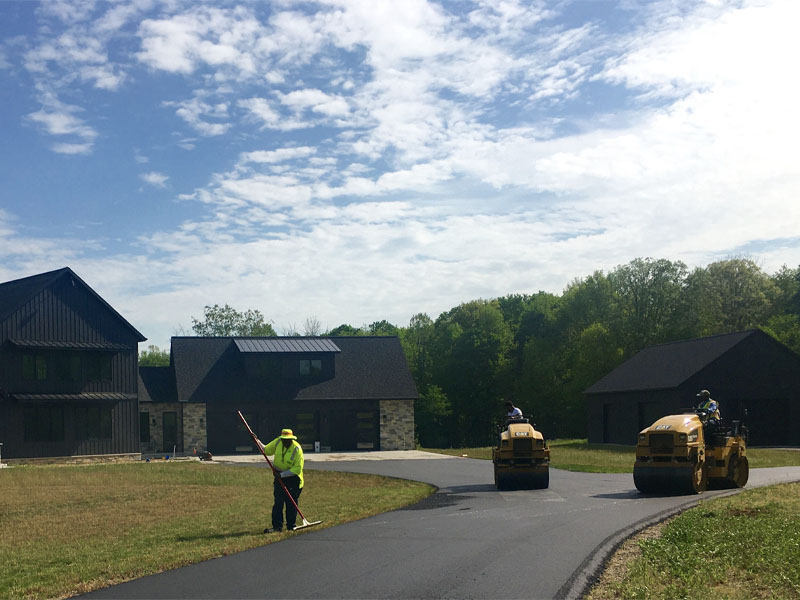 Residential Asphalt Paving Services
If you are a homeowner in need of a new asphalt driveway or your existing one requires routine maintenance services, call the residential paving experts at Superior Asphalt, Inc.
Superior has been paving West Michigan driveways and private association roads for 40 years.
At Superior Asphalt, we have the capability and experience to manage the construction of any size driveway from start to finish.
We also specialize in working with private residential associations. Our estimators take the time necessary to work with board members because they know preparation, communication, and planning are key to the success of any project. Our staff will ensure that your home association's private roads are well-maintained while staying within your budget. All of us at Superior take great pride in providing our customers with exceptional service and durable long-lasting asphalt pavements.
Superior Asphalt, Inc. also provides a long list of asphalt maintenance services. Routine maintenance such as crack filling and sealcoating is extremely important as your asphalt driveway or residential roads begin to age.
Cracks more than 1/4 inch should be filled right away to prevent water from seeping below the surface which will cause the surface to weaken prematurely. As a rule, a newly constructed asphalt driveway should be sealcoated a year after installation and every two to three years afterward. Sealcoating helps prevent oxidization and premature cracking.
Asphalt Paving Services For Homeowners
Residential Asphalt Paving
Private Association Roads and Driveways
Asphalt Driveway Paving
Asphalt Driveway Repair
Site Preparation and New Construction
Driveway Crack Fill
Asphalt Driveway Sealcoating
Asphalt Maintenance