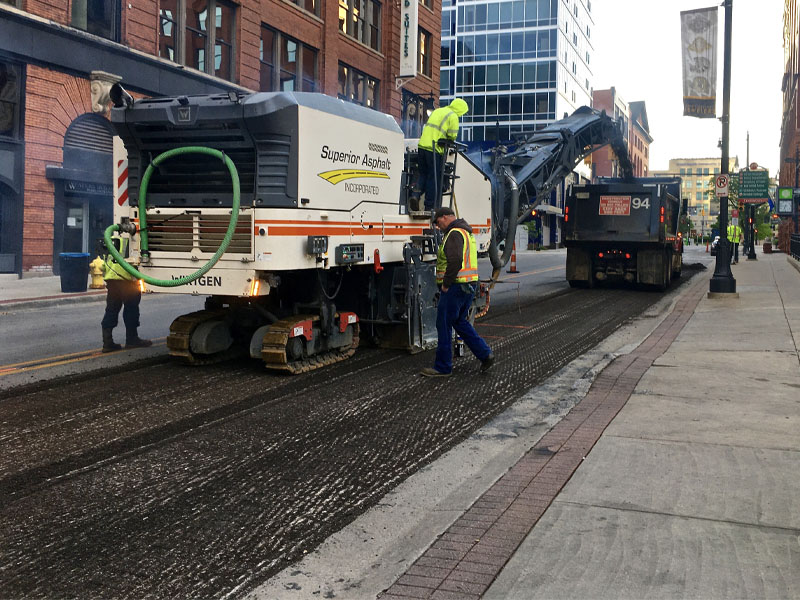 Milling is a recycling and re-paving procedure to remove the top layer of asphalt from a street, parking lot, or driveway without disturbing the sub-base. Asphalt milling is used to remove ½" – 4+" before installing a new 1 1/2″- 2" asphalt overlay, resurfacing project.
Cost. Milling is one of the more cost-effective ways of paving reconstruction.
Ecofriendly. The milled asphalt is recycled to make new asphalt.
Speed. Aside from resurfacing your asphalt surface, milling is the most efficient solution to asphalt reconstruction.
Site Preparation for New Asphalt Pavement
The overall strength and performance of asphalt pavement are dependent not only upon the asphalt mix's structural design but also on the load-bearing capacity of the sub-base constructed.
A good sub-base will act as a stable surface to support pavement and the weight of expected traffic. It will aid in the prevention of damage to the asphalt during winter freeze-thaw cycles. Most importantly, the sub-base must be properly compacted to ensure durability.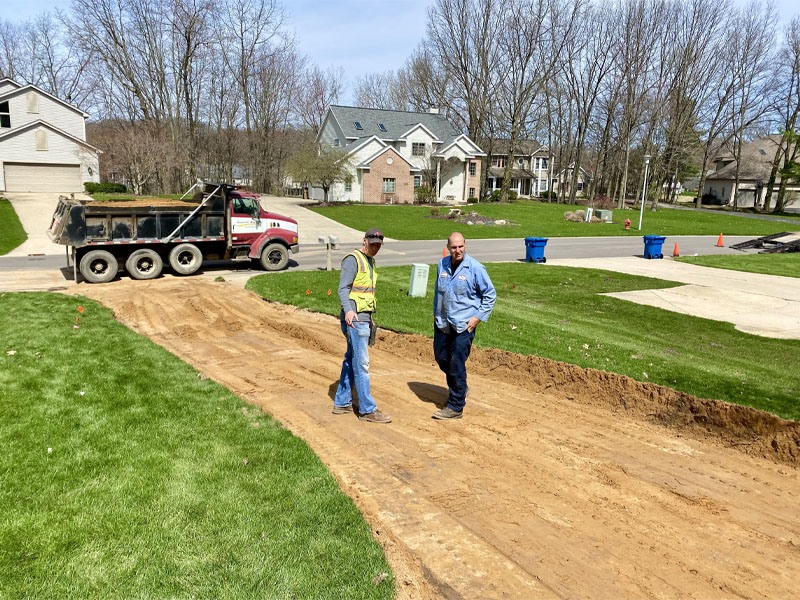 What to Expect from Superior Asphalt, Inc. Site Preparation Crews
Our experienced asphalt specialists will manage your project and provide you or your business with a surface you can be proud of. For more information on our milling and site preparation services throughout West Michigan, contact us today or call us directly.