Potholes occur when water enters the ground under the pavement with expansion and contraction of the water freezing and thawing.
With the ever-changing weather, Michigan is highly susceptible to potholes – especially as temperatures continue to fluctuate.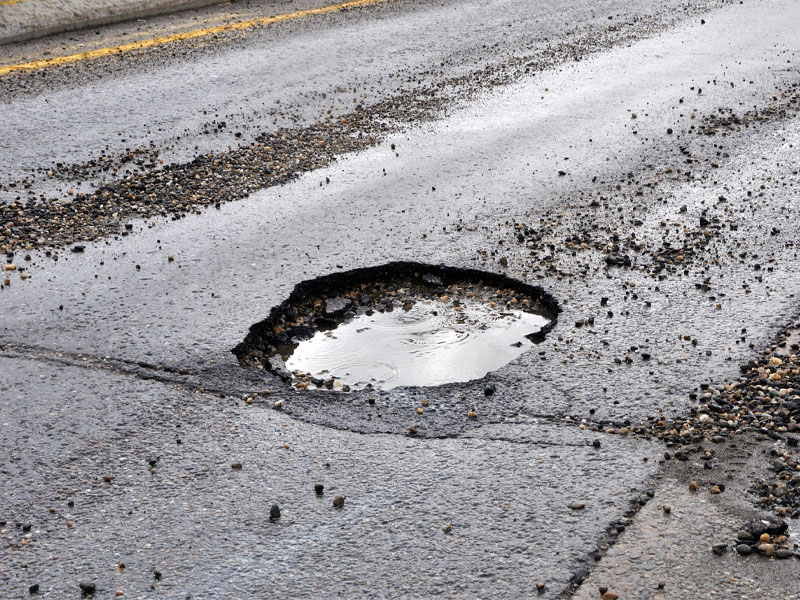 Potholes are not only an annoyance but can also be a potentials danger to drivers, their vehicles, and pedestrian's safety.
It's important to perform maintenance and repair potholes as soon as they appear.
Potholes in the roadways, parking lots, and driveways can vary in size and shape, and often have a range of repair options – both long and short term. The pothole patching and asphalt repair experts at Superior Asphalt, Inc. supply a variety of repair services and material options to ensure that your roads, parking lots, and driveways are both beautiful and safe. Maintenance services are offered all year.
Talk to a Pothole Repair & Maintenance Expert
For more information on our asphalt pothole repair and patching options in West Michigan, request a FREE online estimate today! Or call us directly.